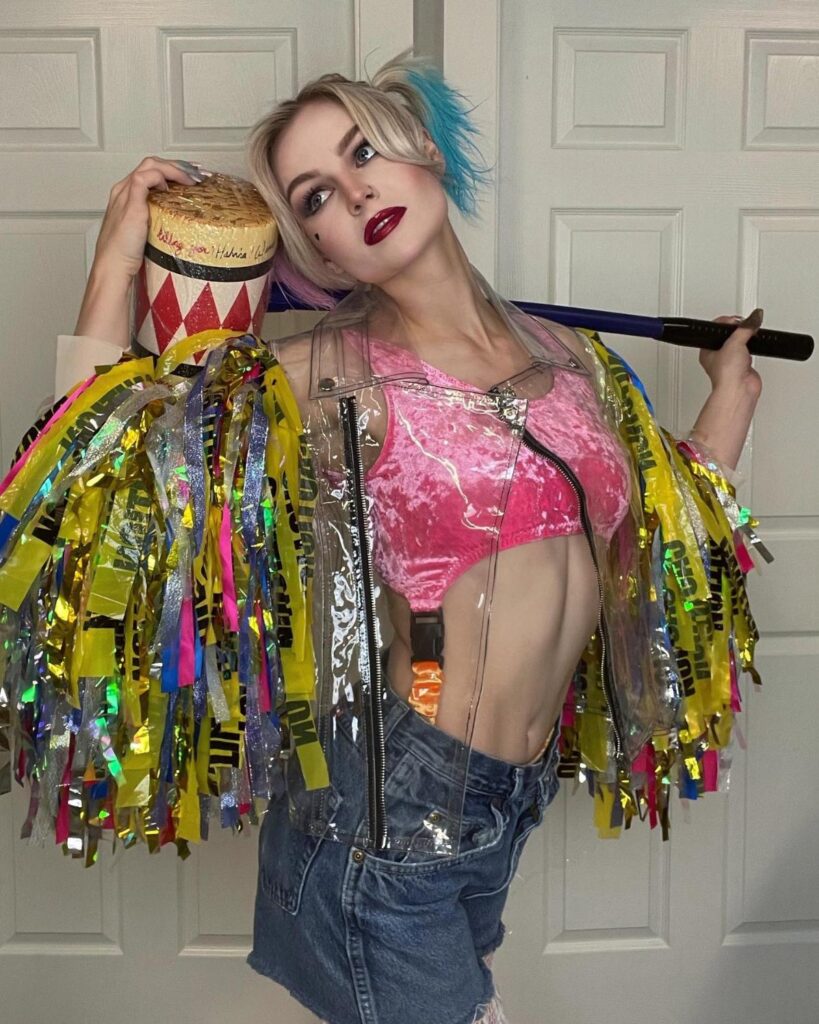 Similar to some other famous online personalities that have had to move for their safety, YouTube and TikTok content creator Yasin "Kallmekris" Cengiz has just explained a scary stalker situation that's forcing her to relocate. As many people aspire to be YouTube or TikTok content creators, many of the existing ones experience turmoil like the aforementioned stalker, dangerous swatting, doxxing, and other threats to their lives.
There is a bevy of content creators across Twitch, YouTube, TikTok, and other platforms that have experienced negative aspects of growing viewership that have affected their personal lives in different ways. Amouranth has seen stalking so blatant that she was followed to TwitchCon, and some IRL streamers have caught people shadowing them live in front of an audience. Kallmekris has accumulated 8.88 million YouTube subscribers, 158,000 Twitch followers, and a whopping 49 million followers on TikTok, and now she too has found herself in a stalker situation.
In a recent YouTube video, Kallmekris opened up to her audience about an extreme stalker situation that she's been dealing with. Kallmekris has only been living at the house for a year and according to what she said, the YouTuber's stalkers showed up immediately and have even used drones in the dead of night to scope the place out. Although she couldn't get into too many specific details about the stalkers beyond the fact that they're grown men, Kallmekris stated that multiple incidents have left her fearful and anxious.
The stalkers that have invaded Kallmekris' space have knocked on her door just to run away on multiple occasions, but according to the TikToker, it's to check whether someone's home not. Kallmekris will be remaining in Canada but wishes to keep her location secret for the sake of her privacy and that of the people living with her. The popular YouTube and TikTok creator had previously made content about the house she's leaving and a huge renovation project that was done to it, but she feels like giving any details about her new house could compromise her safety.
Because she neglected to mention some potentially key information about the stalkers, Kallmekris may be taking legal action like other Twitch streamers have in order to protect herself from them beyond changing location. It's currently unclear if her house content before is what caused the stalking, but given that Kallmekris has confirmed that she won't be doing house content in the new place, she may feel that it played a role.
2006 FromSoftware game Enchanted Arms has suddenly found itself delisted from the Xbox Store with no explanation and no potential return date announced. While FromSoftware may be best known for the Dark Souls franchise that started in 2011, the studio has actually been making games since 1994's King's Field on the original PlayStation.
FromSoftware followed up King's Field with some sequels, mech combat game franchise Armored Core, and a variety of other original IP made in collaboration with various publishing partners. In 2006, FromSoftware and Ubisoft teamed up to release a turn-based RPG for the Xbox 360 called Enchanted Arms. Those interested in checking out this pre-Soulslike FromSoftware game had been able to do so rather easily thanks to its availability on the Xbox Store and the fact that it was backward compatible, but now it's been delisted.
Without warning, Enchanted Arms has been delisted from the Xbox Store, meaning gamers will need a hard copy now if they hope to play it on modern Xbox consoles. No reason has been given as to why Enchanted Arms was delisted, and it's unclear if the game will return. Delisted games have returned in the past, but there's no guarantee that Enchanted Arms will be one that makes a comeback.
While FromSoftware has earned a great deal of acclaim in recent years, winning multiple Game of the Year awards in the process, the studio wasn't always as well-regarded as it is now. Before the Soulslike genre took off, FromSoftware's games were generally considered niche and most were released to mixed reviews from critics. Enchanted Arms is one such game. While some publications gave it high marks, many others gave it middling reviews and didn't find it to be anything special.
Even so, any game getting delisted is disappointing, especially when it happens to a game from a developer as respected as FromSoftware. The vast majority of classic games are not readily available on modern hardware, and games being delisted will only contribute to that problem.